Teenager Driving Program
Teenager Driving Program
Cedarville Driving School was founded to provide safe and professional driving instruction to new drivers in the Plymouth, MA area by making learning fun and engaging the students throughout the class.
If you are out of our service area, you will need to meet us in the Plymouth/Sagamore Beach area. We do not go over the bridge or out of our area for pickups.
PLEASE TEXT US AT (508) 360-9110 TO CHECK AVAILABILITY FOR DRIVING TIMES BEFORE YOU REGISTER FOR ANY PACKAGES.
View Pricing
---
Cedarville Driving School is one of the most experienced driving schools in the Plymouth, MA area. Teenagers are in good hands with our school – we take pride in the quality drivers educated by our school. We want to keep Plymouth, MA streets safe as well as teen and adult drivers alike! Whether you are the parent of a teenager or a teenager yourself, you can feel confident in our driving school, which is fully licensed by the Massachusetts Registry of Motor Vehicles.
Our instructors provide instruction to hundreds of students each year. We value creating an informative, safe, courteous, patient, clean, and communicative environment that fosters the maximum amount of learning each session.
Our Full Course Includes
30 hours of classroom training with a professionally designed curriculum that teaches new drivers all aspects of safe driving
12 hours of behind-the-wheel training to practice the safe driving skills learned in class
6 hours observing another driver to further reinforce these skills
2 hour parent class to explain what your teen is learning and discuss how we work as a team to teach them to be a safe driver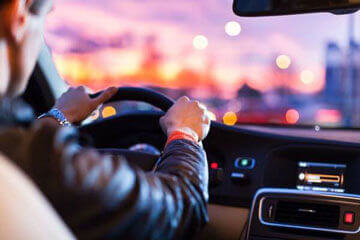 Requirements
In order to start classroom training, students must be 15 years, 9 months old. To start in-car training they must be at least 16 years old and possess a valid MA learner's permit.
A parent's or guardian's signature is required on our forms to begin lessons.
Our Mission
To provide professional, informed, and comfortable instruction that turns new or inexperienced drivers into safe, collision-free, and confident drivers.
To create a fun environment for instructors and students that fosters valuable learning and hands-on experience.
To teach our students to take the consequences of their actions seriously and respect the road.
To inform previous drivers with mediocre driving skills of the best defensive driving skills that will keep them free of collisions and tickets for life.