Adult Driving Program
Adults
Cedarville Driving School was founded to provide safe and professional driving instruction to new drivers in the Plymouth, MA area by making learning fun and engaging the students throughout the class.
If you are out of our service area, you will need to meet us in the Plymouth/Sagamore Beach area. We do not go over the bridge or out of our area for pickups.
View Pricing
---
It is never too late to learn to drive or gather the experience and training necessary to become a better driver. Whether you are interested in earning your driver's license for the first time, would like additional instruction to be a more confident driver, or are simply looking to improve your skills, we have the driving instructors to help you succeed!
What We Offer
Private in-car driving lessons to prepare you for your Competency Examination
Written + Permit Test Preparation
Car Rental For Your Road Test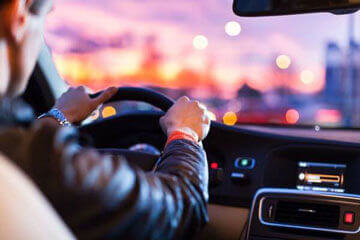 Requirements
In order to start classroom training, students must be 15 years, 9 months old. To start in-car training they must be at least 16 years old and possess a valid MA learner's permit.
A parent's or guardian's signature is required on our forms to begin lessons.
Our Mission
To provide professional, informed, and comfortable instruction that turns new or inexperienced drivers into safe, collision-free, and confident drivers.
To create a fun environment for instructors and students that fosters valuable learning and hands-on experience.
To teach our students to take the consequences of their actions seriously and respect the road.
To inform previous drivers with mediocre driving skills of the best defensive driving skills that will keep them free of collisions and tickets for life.